Thermal and acoustic insulation of ventilated wood roof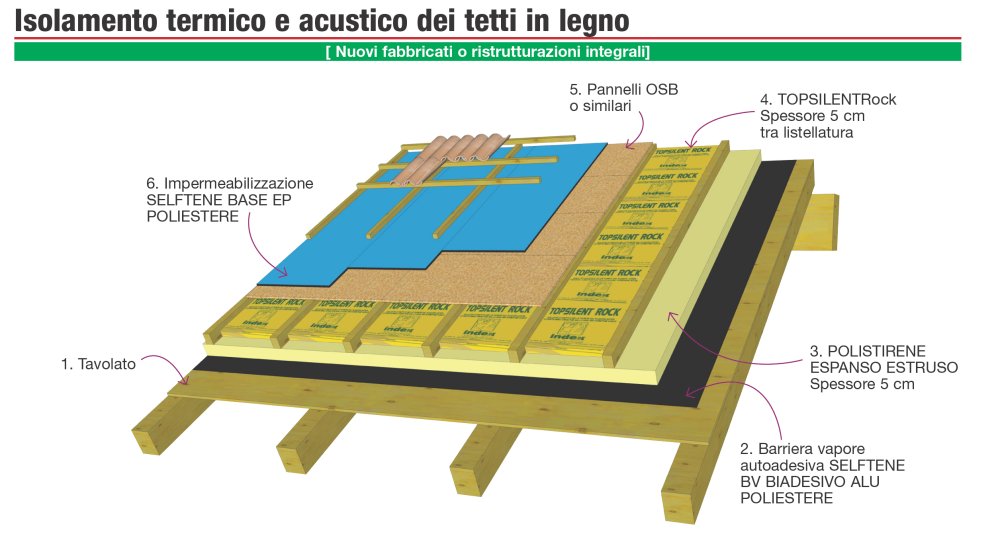 Description of the layers and related product data sheets:
1. Boards
2. Self-adhesive vapour barrier
SELFTENE BV HE BIADESIVO ALU POLIESTERE
SELFTENE BV HE BIADESIVO POLIESTERE
3. Insulation panels
POLISTIRENE ESTRUSO
4. Insulation panels
TOPSILENTRock
5. OSB panels or similar
6. Membrane
SELFTENE BASE EP
For proposals or different solutions please contact our technical department of Index S.p.A.