Acoustic and thermal insulation of existing walls with false wall on metal framework.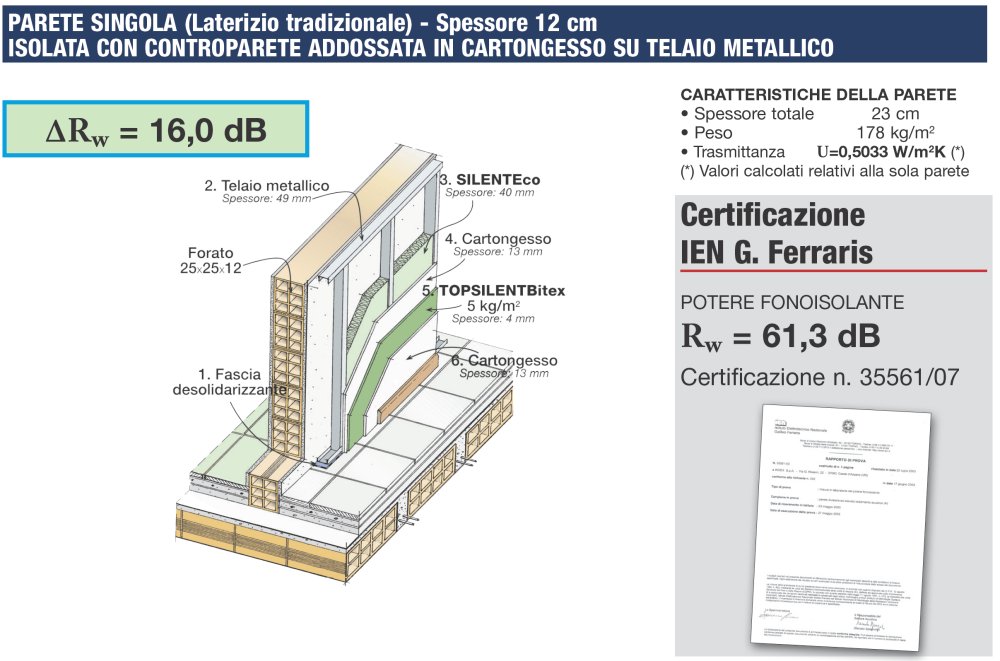 Description of the layers and related product data sheets:
1. Uncoupling Strip
2. Metal framework
3. Soundproofing Panels
SILENTEco
SILENTRock
4.-6- Plasterboard
5. Sound-resistant foil
TOPSILENTBitex
TOPSILENTAdhesiv
or
TOPSILENTDuogips
For proposals or different solutions please contact our technical department of Index S.p.A.
For many other stratigraphy and / or insights, you can consult the following documentation: