Acoustic and thermal insulation of existing walls with bonded plasterboard panel bonded to glass fibre.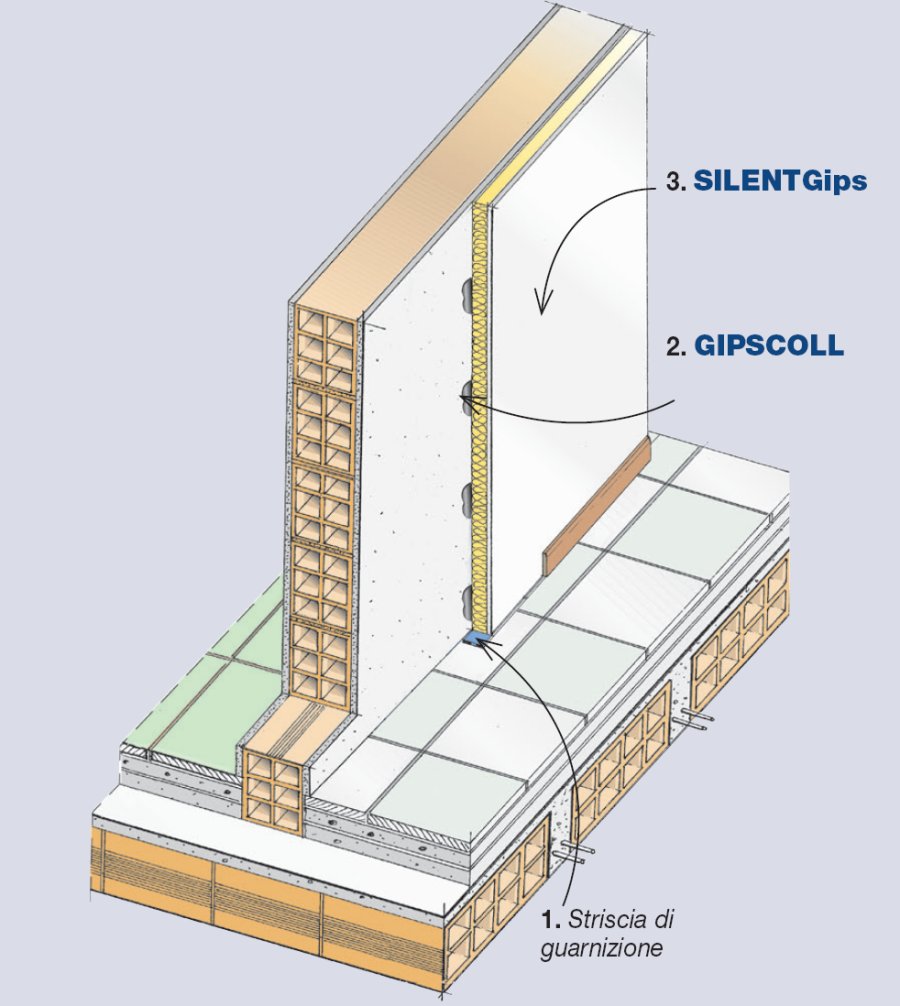 Description of the layers and related product data sheets:
1. Uncoupling Strip
2. Adhesive for panels
GIPSCOLL
3. Dry lining panel
SILENTGips
SILENTGipsalu
For proposals or different solutions please contact our technical department of Index S.p.A.
For many other stratigraphy and / or insights, you can consult the following documentation: