Waterproofing with single-layer distilled bitumen polymer membranes flame-bonded on the existing bitumen covering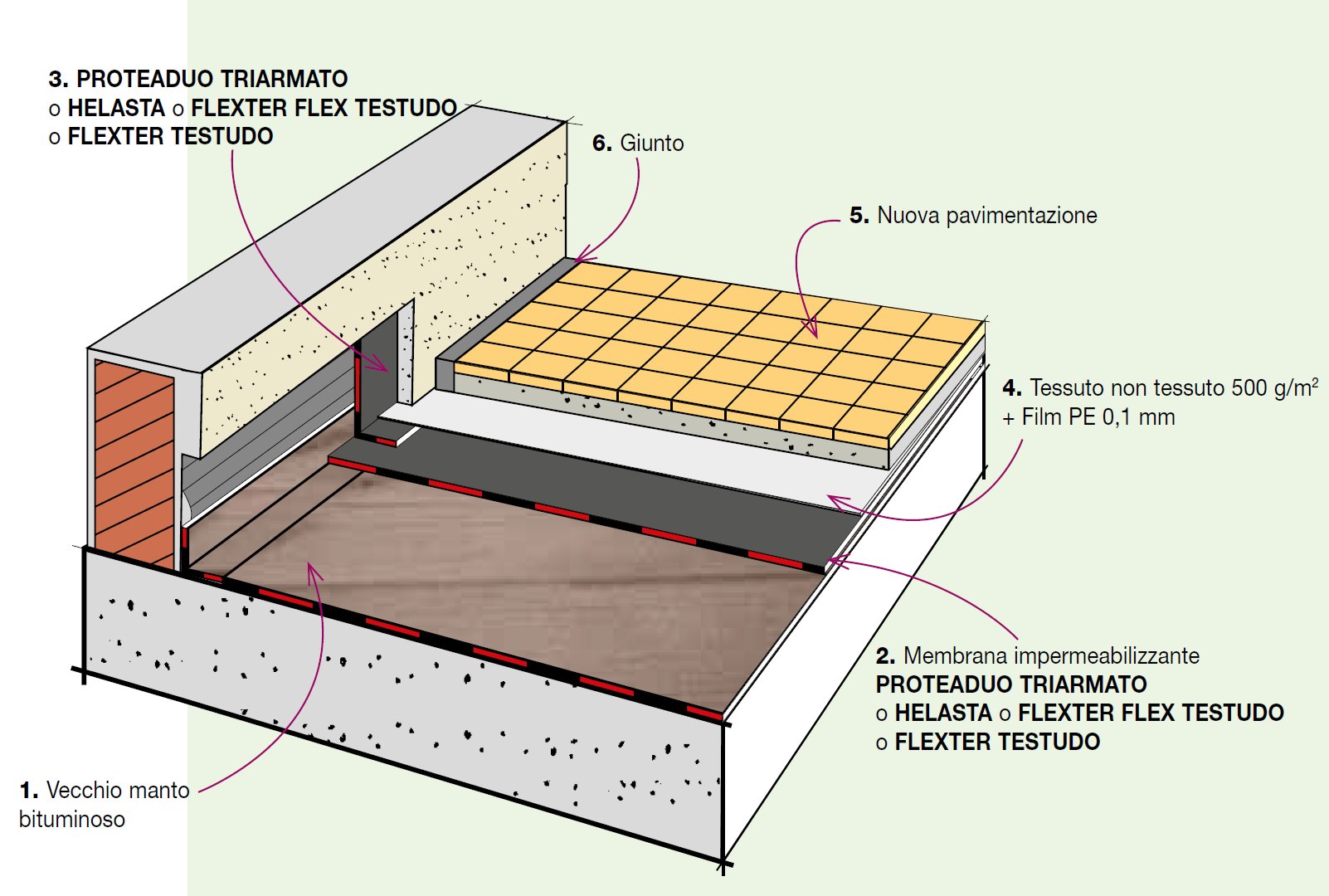 Description of the layers and related product data sheets:
1. Old bitumen covering
2 - 3 Waterproofing Membranes
PROTEADUO TRIARMATO
HELASTA POLIESTERE
FLEXTER FLEX TESTUDO SPUNBOND POLIESTERE 4
FLEXTER TESTUDO SPUNBOND POLIESTERE
4. Separation Layer
5. Screed
QUICKCEM
QUICKCEM PRONTO
QUICKCEM PRONTO HP
DRYCEM
DRYCEM PRONTO
5. Floor
FLEXBOND
GRANICOL AB RAPID
GENIUSTRONG
FUGOPOX COLOR AB
For proposals or different solutions please contact our technical department of Index S.p.A.
For many other stratigraphy and / or insights, you can consult the following documentation: