Refurbishment of terraces without demolition with waterproofing membrane and floating floor in square slabs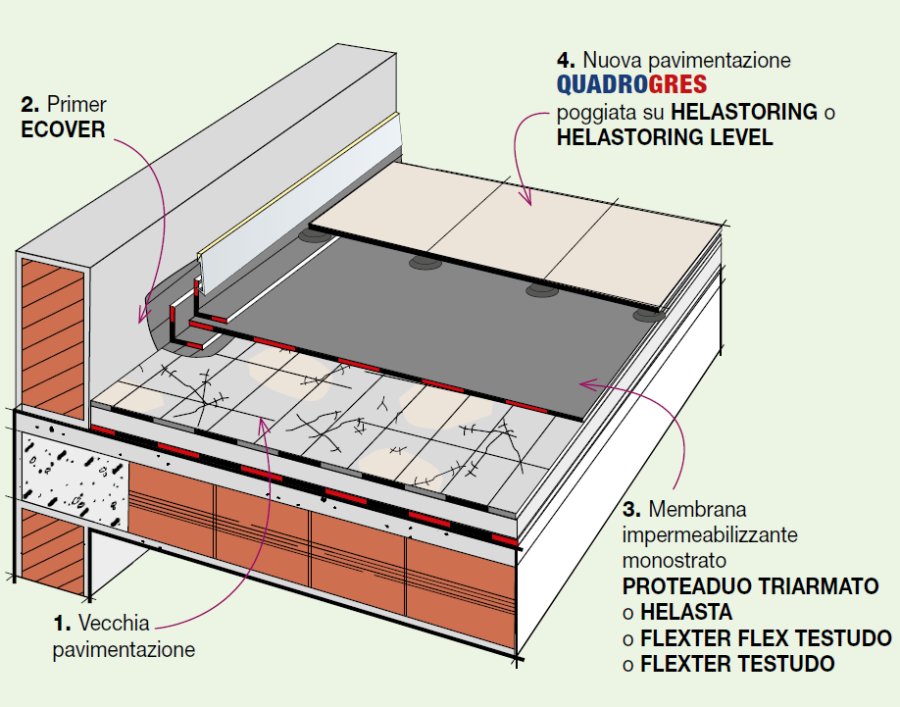 Description of the layers and related product data sheets:
1. Old floor
2. Primer
ECOVER
3. Waterproofing Membranes
PROTEADUO TRIARMATO
HELASTA POLIESTERE
FLEXTER FLEX TESTUDO SPUNBOND POLIESTERE 4
FLEXTER TESTUDO SPUNBOND POLIESTERE
4. Floor in square slabs on feet
QUADROGRES
For proposals or different solutions please contact our technical department of Index S.p.A.
For many other stratigraphy and / or insights, you can consult the following documentation: