INHABITED VENTILATED ROOF SPACE - SINGLE BOARD: waterproofing with self-adhesive distilled bitumen polymer under-tile membranes laid on thermal insulation.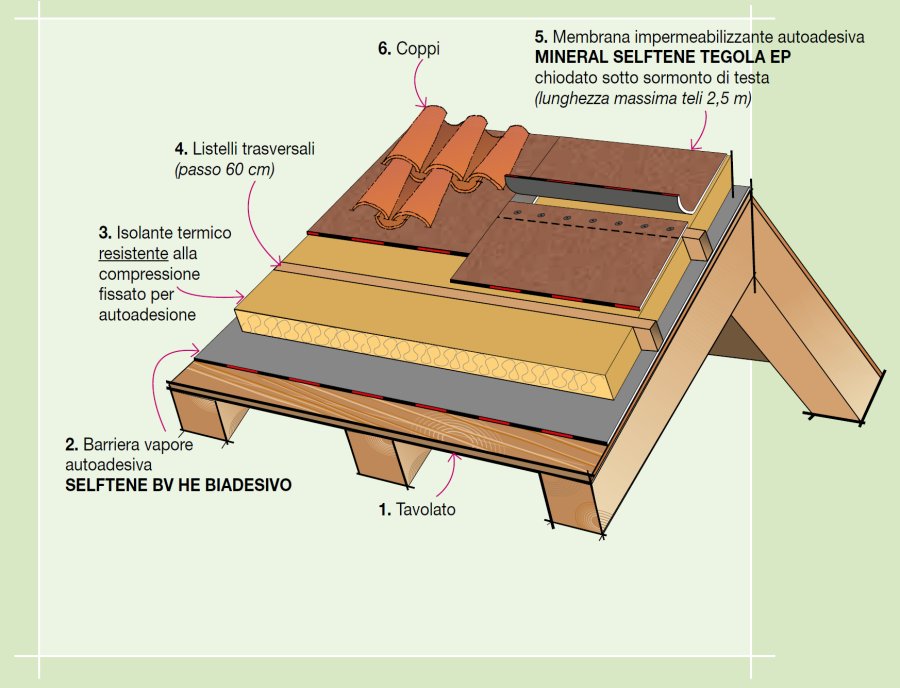 Description of the layers and related product data sheets:
1. Boards
2. Vapour Barrier
SELFTENE BV HE BIADESIVO ALU POLIESTERE
SELFTENE BV HE BIADESIVO/V
3. Thermal Insulation
POLISTIRENE ESTRUSO
5. Membrane
MINERAL SELFTENE TEGOLA EP
For proposals or different solutions please contact our technical department of Index S.p.A.