Waterproofing and treatment of underground spaces in the presence of radon gas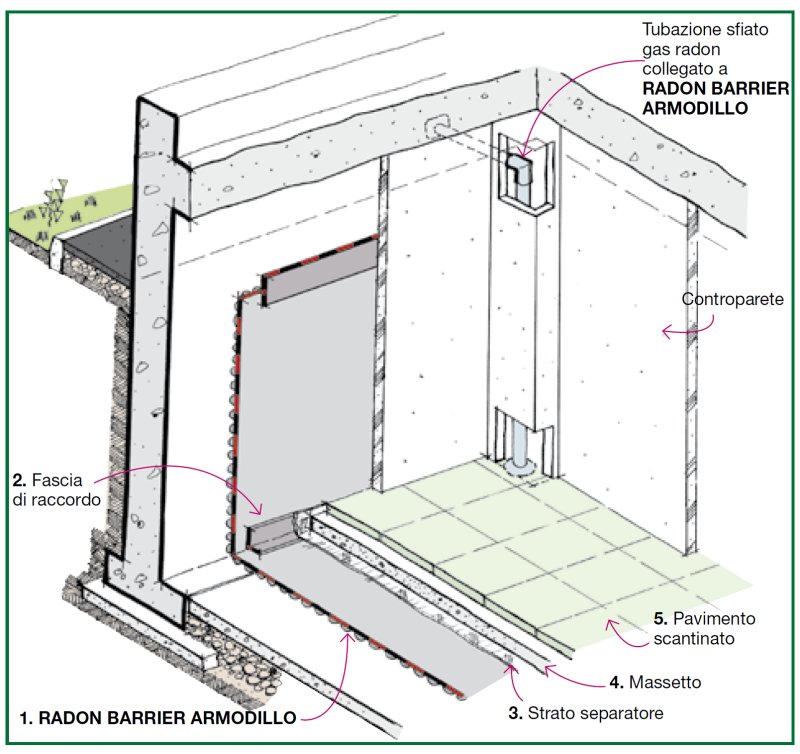 Description of the layers and related product data sheets:
1. Membrane
RADON BARRIER ARMODILLO POLIESTERE
2. Connector strip
RADON BARRIER/V
RADON BARRIER POLIESTERE
3. Separation Layer
4. Screed
QUICKCEM PRONTO
QUICKCEM PRONTO HP
QUICKTERM
DRYCEM PRONTO
5. Adhesive agent for tiles
FLEXBOND
GENIUSTRONG
GRANICOL AB RAPID
For proposals or different solutions please contact our technical department of Index S.p.A.
For many other stratigraphy and / or insights, you can consult the following documentation: