INDEXTHERM exterior thermal insulation system.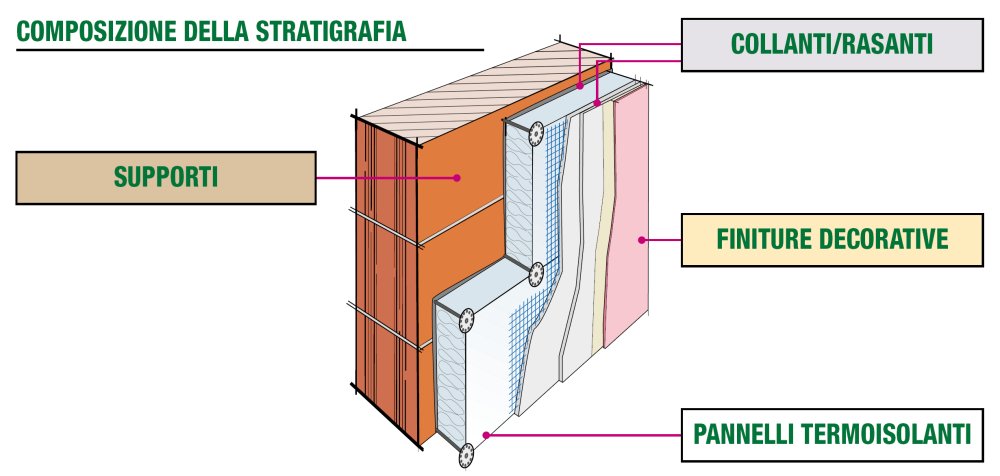 The INDEXTHERM exterior insulation system can be applied on the following types of substrate:
• normal or alveolar concrete
• full bricks, blocks or hollow clay bricks
• light and heavy concrete blocks
• wooden, wood-cement walls
• new and old plasters provided that they are perfectly adherent and resistant.

For more in depth specifications, see the EXTERIOR THERMAL INSULATION SYSTEM GUIDE at the bottom of the page.
Description of the layers and related product data sheets:
Insulation panels
POLICAPTHERM
POLICAPTHERM GRAPHITE
THERMOSILENTRock
Adhesives/Renders
BioCOATBOND LIGHT
COATBOND
COATBOND LIGHT
COATBOND FINE FIBER
RASOFINE ADHESIVE
THERMOBOND
Decoration Finishes
DECORPLAST
DECORPLAST 1.6
DECORFINE SIL1.2
DECORFINE SIL1.6
For proposals or different solutions please contact our technical department of Index S.p.A.
For many other stratigraphy and / or insights, you can consult the following documentation: