Swimming pools: waterproofing and bonding of the new tiles with two-component polymer quick-setting cement.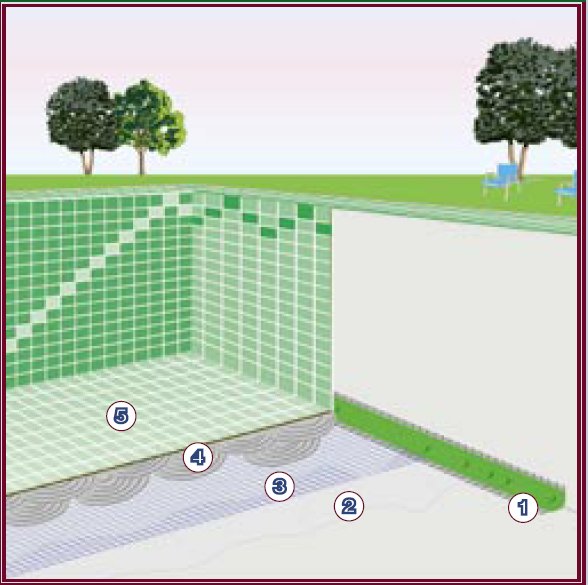 Please note that concrete surfaces must be perfectly clean, flat, smooth and dry.
Description of the layers and related product data sheets:
1. Connector strip
COVERBAND
2. Waterproofing
COVERCOL AB RAPID
3. Reinforcement
RETINVETRO PER RASANTI
4. Adhesive agent for tiles
COVERCOL AB RAPID
5. Tile Grouting
FUGOPOX COLOR AB
For proposals or different solutions please contact our technical department of Index S.p.A.