Refurbishment with re-qualification of flat roof with transformation into extensive green roof.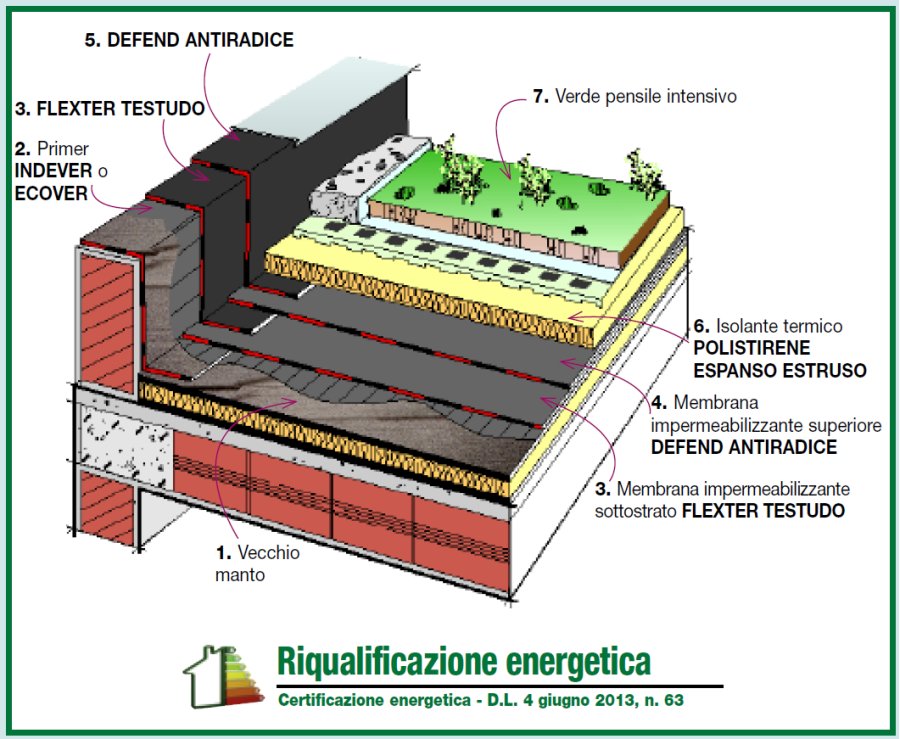 An "extensive green roof" always requires thermal insulation, so if there is no thermal insulation in the existing layers, or if there is a desire to supplement insufficient insulation, the "inverted roof" system is the simplest and least costly insulation system.
Description of the layers and related product data sheets:
1. Old bitumen covering
2. Primer
INDEVER
ECOVER
3. Membrane (first layer)
FLEXTER TESTUDO SPUNBOND POLIESTERE
4. - 5. Membrane (second layer)
DEFEND ANTIRADICE POLIESTERE
6. Thermal Insulation
POLISTIRENE ESTRUSO
For proposals or different solutions please contact our technical department of Index S.p.A.
For many other stratigraphy and / or insights, you can consult the following documentation: