Waterproofing of intensive green roof (roof garden).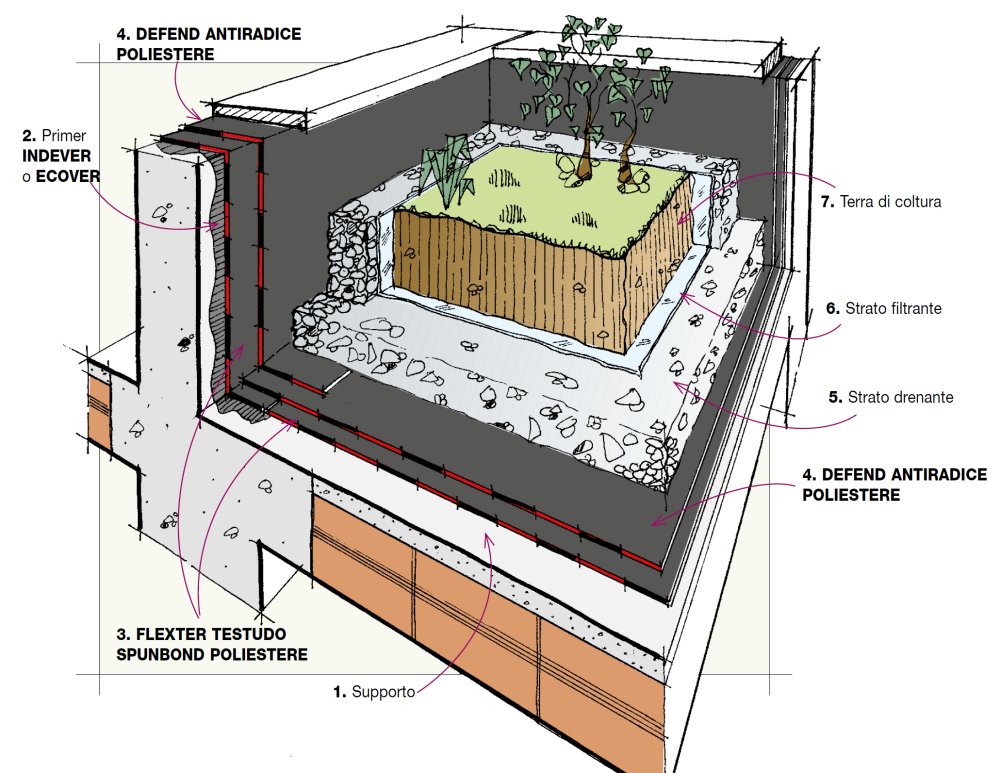 For further information and details please see the specification no.10 ROOF GARDENS
Description of the layers and related product data sheets:
1. Substrate
2. Primer
INDEVER
ECOVER
3. Membrane (first layer)
FLEXTER TESTUDO SPUNBOND POLIESTERE
4. Membrane (second layer)
DEFEND ANTIRADICE POLIESTERE
For proposals or different solutions please contact our technical department of Index S.p.A.
For many other stratigraphy and / or insights, you can consult the following documentation: