Refurbishment of terraces without demolition with COVERCOL AB RAPID cementitious waterproofing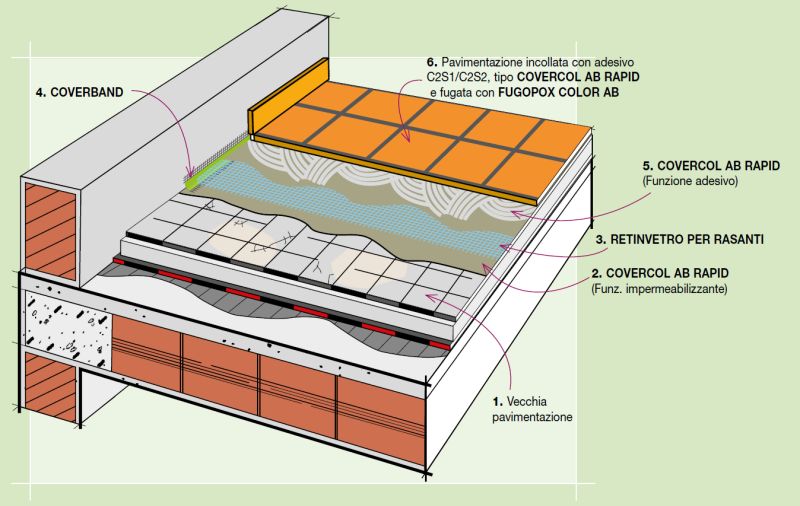 Description of the layers and related product data sheets:
1. Old floor
2-3-4-5. Waterproofing
COVERCOL AB RAPID
RETINVETRO PER RASANTI
COVERBAND
Adhesive
COVERCOL AB RAPID
FUGOPOX COLOR AB
6. Floor
For proposals or different solutions please contact our technical department of Index S.p.A.
For many other stratigraphy and / or insights, you can consult the following documentation: