INHABITED VENTILATED ROOF SPACE - SINGLE BOARD: waterproofing with waterproof and breather synthetic sheets laid on thermal insulation. Presence of under-tile micro-ventilation.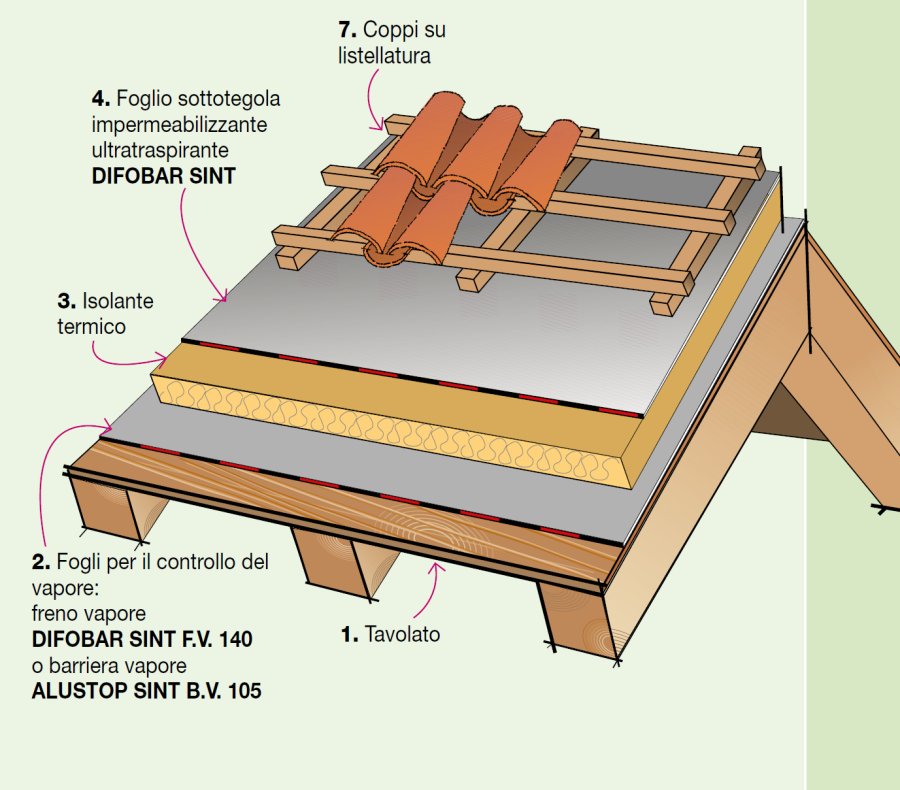 Description of the layers and related product data sheets:
1. Boards
2. Vapour retardant
DIFOBAR SINT F.V. 140
3. Thermal Insulation
THERMOSILENTRock
4. Ultra-transpiring waterproofing sheet
DIFOBAR SINT 160
DIFOBAR SINT 150
DIFOBAR SINT 90
For proposals or different solutions please contact our technical department of Index S.p.A.
For many other stratigraphy and / or insights, you can consult the following documentation: