Waterproofing with liquid membrane PURLASTIC FLASHING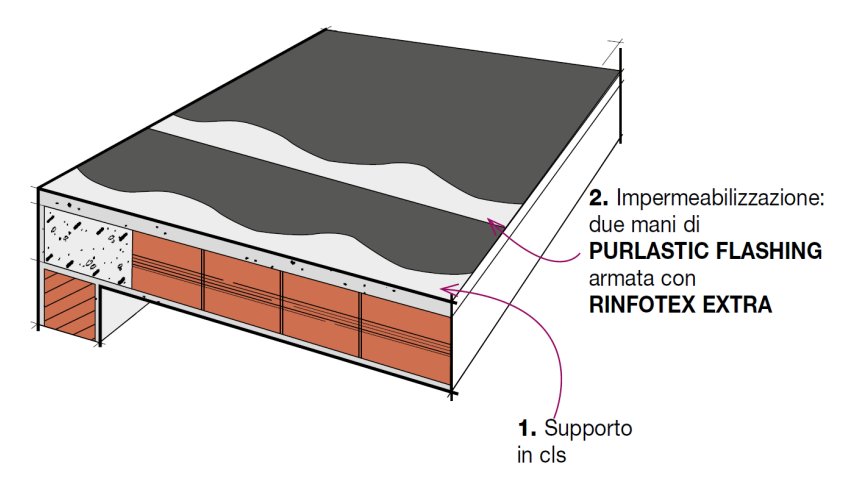 Description of the layers and related product data sheets:
1. Substrate
2. Waterproofing
PURLASTIC FLASHING
2. Reinforcement
RINFOTEX EXTRA
3. paint (optional)
WHITE REFLEX
WHITE REFLEX SV
WHITE REFLEX ULTRA
INDECOLOR
INDECOLOR SV
For proposals or different solutions please contact our technical department of Index S.p.A.
For many other stratigraphy and / or insights, you can consult the following documentation: