Above-ground masonry affected by rising damp and exposed to heavy rain.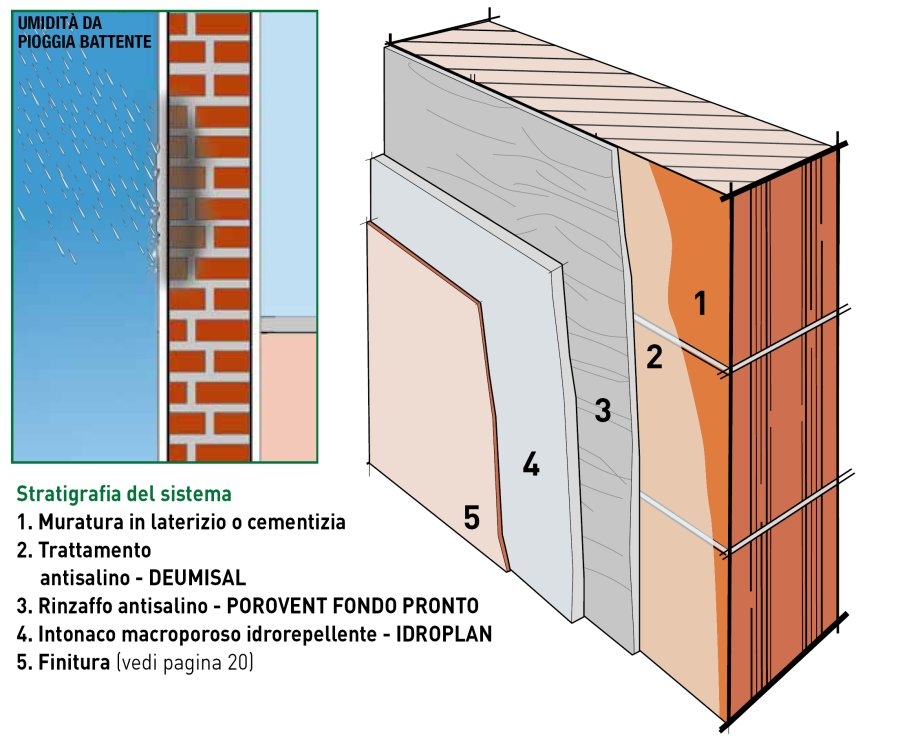 For the laying procedure and product consumption see the MASONRY REHABILITATION technical specification.
Description of the layers and related product data sheets:
1. Masonry
2. Anti-saline Treatment
DEUMISAL
BioDEUMISAL
3. Anti-saline Render
POROVENT FONDO PRONTO
Dehumidifying waterproof plaster
IDROPLAN
5. Decoration Finishes
BioDECORFINE P300
BioRASOCAL
DECORFINE 500
DECORFINE 900
DECORFINE SIL1.2
DECORFINE SIL1.6
SILICOLOR
BioCALCECOLOR
For proposals or different solutions please contact our technical department of Index S.p.A.
For many other stratigraphy and / or insights, you can consult the following documentation: